The Messiah Is Back ___2014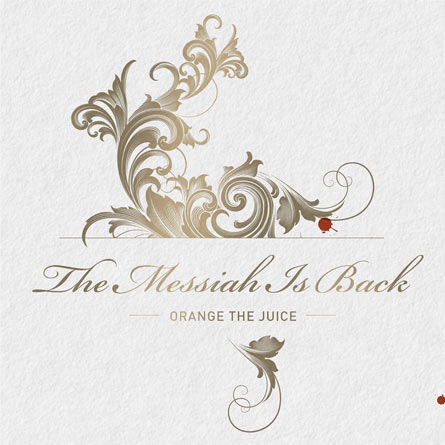 Słuchając "The Messiah Is Back" czuję się jak na porządnym kacu. W zasadzie to mam na myśli ten stan, gdy człowiek budzi się po upojnej imprezie odczuwając jeszcze pozostałości błogostanu, lecz równocześnie z każdą minutą dochodzi do głosu przybierający na sile tępy ból. Podobna huśtawka, a właściwie karuzela nastrojów towarzyszy mi właśnie podczas obcowania z ...


Gutted by Horrors ___2014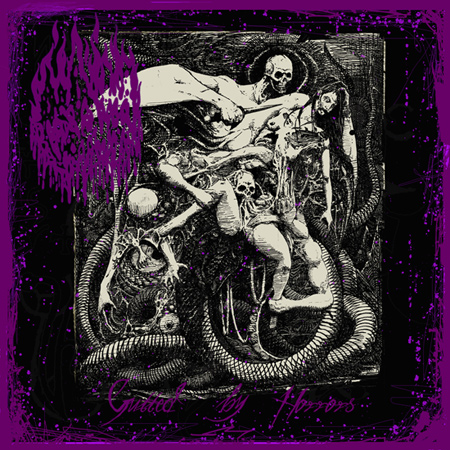 Myśląc o podziemnym (nie tylko południowoamerykańskim) death metalu, mam w głowie właśnie takie granie jakie uprawia Death Vomit. Surowy bluzg rozwiercających i zgniatających czaszki riffów, mało wyrafinowana i precyzyjna kanonada piwnicznych bębnów, trupi jad sączący się z wokalu szczekającego na lekkim pogłosie i bezlitośnie piłujące mózg, slayerowato-skandynawskie solówk...


Baphomet Pan Shub-Niggurath ___2014
Tak właśnie się to powinno robić. Jasne - Unaussprechlichen Kulten to z jednej strony dosyć oczywisty trybut dla twórczości Incantation, Immolation i ogólnie death metalu na obniżonym stroju, ale to wspaniałe, niskie, miażdżące brzmienie jest tu tylko narzędziem przekazu. Najważniejsze, że poza opanowaniem odpowiedniej fomy, chilijscy kultowcy potrafią swoją muzyką dowiercić si...


Made Of Evil and Flesh ___2014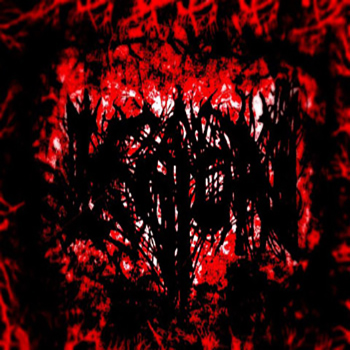 Just a few years ago Thornafire was Chile's best kept death metal secret. These days a case could be made for the newly formed Legion, from capital city Santiago de Chile. Where Thornafire was heavily indebted to Immolation's "Failures For Gods" Legion instead is more of the Incantation persuasion, combining its early era musically with its recent era vocally. Luisa Quintrala Silva's gru...


2010-07-29


Devil Stone Open Air 2010 festival, which shook Anyksciai ground the second time on July 16-18 days, had ended. We have just a few big festivals like this in Lithuania, so we took a chance to listen to live metal music, to meet old friends, to drink some Lithuanian beer, to dance all night long under the old rock classics, to take a swim in torrential Sventoji river, to enter some really exciting competitions and of course to prove that there was, is and will be metal music in a small Lithuania country. Devil Stone Open Air attracted many people this year and not only from Lithuania, so we can take a pride about it and say thanks for organizers, who, hopefully, will arrange heavier and bigger festival next year, as well as we have to thank for all bands, which came to Lithuania and gave to us an amazing concert.



First day

Arrival at festival was cruel, it was hot like hell and whole trip was tiring. Also we couldn't escape from long queues for tickets and bag inspection, however everything was done for our safety. After all official and after we quietly moved to the festival place, I decided to inspect all festival terrain. Nevertheless it hasn't changed a lot: just better security this year and a chance to wash your hands near the wc. Just one change which disappointed me was the food's delegates, there was a wide assortment, but nothing tasty from it.



I didn't notice how quickly the time passed by and the concert punctually started after a brief viewing area. Seven bands had to appear in the evening. So the first, who went up on the stage was Finnish death metal band LIE IN RUINS. Energy, anger and Nordic freezing whiffed from the stage. First heavy chords and shaking guitars 'riffs attracted listeners, there weren't many of them, because some were still building their tents and some were taking a refreshing swim in the river. However, more people had began to gather after black metal band SEMARGL came on the stage. We had a change to assess their new album's Ordo Bellictum Satanas songs, which justified my expectations. I was also delighted with live music's rendering and technique. Austerity and rhythm attracted public. Third band was BURYING PLACE from Lithuania with brutal and devilish sounds. National proved us that the death metal is still alive in Lithuania, and not just death... representatives of the new generation of black metal ARGHARUS as always received many public's attention. Musicians emotional behaviour, fast guitars' riff , mathematically drum's strokes and communication attracted many metalheads. Argharus were the second and the last Lithuanian band.



Norwegian modernists DOMINANZ were my discovery that evening, before I didn't have a chance to listen to their live show so I was delighted. Keyboard's sounds, strong vocal and guitar's arrangements were noteworthy. Before the last on the stage came band from Spain HELEVORN. They were the only band, which was playing doom metal in Devilstone festival. I was disappointed in vocalist's trying to sing in clear voice, it wasn't good. However, a repetitive rhythmic figures, keyboard's insertions, slow rhythm and growl was great.



Consequently the last and the most prospective part of the concert had come. The freezing and death had blown from the stage to the listeners after the first chords were played by the headliners from Norway MAYHEM. Vocalist's coming was breath taking. Attila Csihar as always prepared for a great show, which aroused the thrill and gave a really aggressive view. He was strangling himself, throwing pig's head to the public, from time to time raising the inverted cross and singing brutal vocal's parts. Guitars' sounds, energy from musicians and a scintillating desire to prove that so many years in music sphere isn't vainly. Mayhem created a great atmosphere with all these perspectives and had ended first day's concert.



After all bands performances metalheads could continue the evening not only drinking beer, there was a chance to move in ROCKtheque. The old rock classic was playing throughout the valley Dainuva till early morning... faced the dawn with devils.



Second day

First burning rays of the sun, knocking to the car's window and non- stop clamour: "More metal! More metal!" impelled me to wake up and prepare for the second festival's day. I was surprised when I saw many invigorated metalheads in the early morning: somebody were eating or were trying to recover with beer, others were swimming in the river and of course many of people were preparing for the volleyball competition. So the second day's program had started with this game. There were many enthusiastic people, who wanted to attend and of course to win.



The crowd of supporters was also not small. However, the concert and the volleyball became at the same time like the last year, so the first band SCYTHIAN had a smaller crowd of listeners. Nevertheless, many thrash metal admirers had appeared when the second band BATTALION from Switzerland came on the stage. We could hear Metallica songs'chords when the guys were coordinating guitars, so that proved to us how the thrash veterans are important to this young perspective musicians. Battalion presented their first album Underdogs, but they received different evaluation, we could hear many positive and negative responses. Next on the stage came Italian band WHITE SKULL with the strong woman's vocal. Listeners gave many attention to this band, it was very interesting to watch and to listen to vocalist's voice. Some metalheads were shouting: " Woman you rock!". Also the band didn't begrudge some t-shirts and many young metalheads just went crazy, there were the first gifts for the audience.



After great dose of live heavy music many of people went to watch the MC Growl fight. There were many participators, who wanted to show how strong their voices are. All metalheads were wondered when Marija came and started growling. So there was not only men competition, there was also one girl and she didn't gave up till the second semi-final. However, after intensive fight Buivolas showed that he had the strongest voice and he won a prize. Second after Buivolas left Gedas.



And finally the last evening concert's part came this year. The first it started death metal band from Holland DEVIOUS. Very low growl, anger guitars' sounds attracted many metalheads. The show didn't extend, there we had a chance to listen to older and newer band's songs. After Devious on the stage came Belgians GORATH. Melancholic atmosphere and bleak black metal was all the time when the band was playing. The third with scintillating energy appeared French NIGHTMARE. Representatives of heavy metal did their show unexceptionable: vocalist couldn't stand quietly, communication with the people was great, vocal parts from vocalist and guitarists were clear and professional. I was standing and feeling that the good old school music was coming to my blood. Musicians received a lot of attention when they were coming from the stage, many people was trying to get Nightmare autograph.



One more sensation in the festival was Dutch IZEGRIM with woman's vocal. People, who didn't see but heard it, was thinking that the man was singing. The growl was amazing! So this band showed to many metalheads that woman can be in the metal scene and does it perfect. The next Scandinavian black metal band PANTHEON I also justified my expectations. I was satisfied their show and music's rendering. The public came crazy after Pantheon I left the stage. All metalheads started shouting "Tankard! Tankard!", there came so many people that I couldn't find free place to stand, the guard became triple. When thrash metal veterans TANKARD went on the stage beer flowed freely. Musicians greeted Lithuanian people and raised jars full of beer.



The crowd didn't straggled, many headbangers started shaking their hairs. The thrash veterans received much support for their professional playing and for communication with the people. I can strongly say that Tankard was the main headliners in Devilstone Open Air this year and of course it shows that old thrash is still alive and people like it. Before the last on the stage came death metal band from Sweden GRAVE. Veterans Deicide had to play in Devilstone instead of them, but there were some obstacles, so Scandinavians exchanged Americans. However, Grave prepared for great and darkness permeated concert, which was full of the energy and amazing mastery. Musicians also didn't stop the show than something wrong happened to the vocalist's guitar. So he just sang for some of concert time and guitarist Magnus Martinsson was playing alone. The concert didn't suffer for this incident, so it showed to us how Grave are professional. The festival program was finished by black metal band VALKYRJA. Deepened guitar's sounds and words full of satanism received attention. Unfortunately, many people didn't endure: somebody drunk too much, others had some injuries after the crazy concert and many of listeners just went to their tents.



After the concert was closed till next year many of people went to the ROCKtheque, which was continuing the second night. There was the last evening to meet old friends, to drink some beers and to dance. The strongest left till early morning and only when went to sleep.

Sunday was very hard... tiredness and thought about the travel at home was harrowing. The management was raising nostalgia in the morning. The stage was unpicked, many of people was going home with full bags on the backs. All Dainuva valley became empty in our eyes... and the blessed rest came till the next year's Devilstone Open Air when Anyksciai ground one more time will be shake by many metalheads.

We hope heavier and bigger festival with more people next year!

Thanks for organizers, bands, security Samogitia MC, volunteers, participants, people, who were working at festival time, and for all, who came and supported the unity!



text & photos: Inga Sileikaiteadded by: Olo



Myślę, że to co definiuje nasz styl, nasze brzmienie, to nie szybkie czy wolne fragmenty, ale wszystko to co jest pomiędzy. To nasza tożsamość, nie możesz tego się nauczyć, powtórzyć tego feelingu, tak gramy tylko my.

Reklama w każdej dziedzinie życia odgrywa większą rolę niż sam jej przedmiot, to normalne, każdy zjeb chce się jakoś przebić. Można robić wykresy kołowe swej popularności i wymyślać strategie marketingowe, czy chuj wie co, ale to nie zmienia faktu, że pozostaje się nadal zjebem.

...ostatnio znów zacząłem komponować materiał, który idealnie nadawałby się na kolejny album Edge of Sanity. Za kilka lat mam w planie wydać solową płytę wypełnioną po brzegi klasycznym, najlepszym jakościowo death metalem na jaki mnie stać.