Defeated Sanity
interview by - Wouter Roemers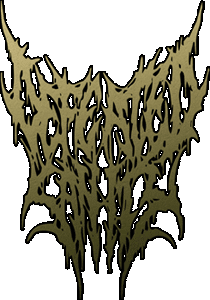 If there's one band in Germany that has been steadily on the rise in the underground it must be Defeated Sanity. Since 1994 these men have been writing some of the most oppressingly heavy and mean death metal in all of Europe. These disciples of depravity have never veered from the path of pure and unadulterated death metal. With their recently Willowtip/Hammerheart Records released "Passages Into Deformity", their fourth album overall, Masterful Magazine caught up with Lille Gruber (drums) to talk about the band's formation, all their records and how they look towards their past, present and future as one of Germany brightest stars in the genre. His answers aren't the most detailed, or interesting – but at least it gives an idea what this band is about.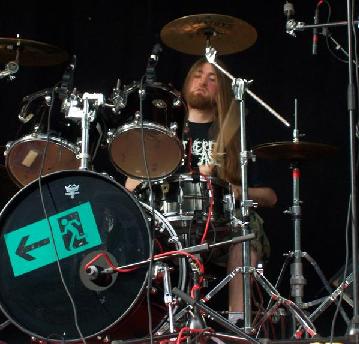 Germany has always had a very potent death metal scene, with bands like Anasarca, Blood, Entrails Massacre, Fleshcrawl, Golem, Ingurgitating Oblivion, Meatknife, Necrophagist, Obscenity, Obscura, Pavor, Resurrected and Vomiting Corpses. When you were forming Defeated Sanity in 1994 were there any regional bands that you, individually and collectively, looked up to?

Back then the regional band that impressed us most was Necrophagist with their 1995 demo! Profanity were really on their way into professionality too, so we respected them a lot too!

1996 saw the release of your first demo "Devoured By the Black". I wasn't able to find much information on the demo. Tell us something about the historical significance of this release for the band – and how you look back on those first recording sessions?

Well, this stuff was really just some first steps for a jazz/rock musician and a 14 year old metal fan trying to come up with some good metal. So it sounded a bit awkward, but I guess also interesting for others?

Two years later, in 1998, a second demo was cut with "Withdrawn from Beauty". In what ways was this demo superior to the first one you cut in 1994?

This demo was the first one that lead into the pure brutal death metal direction. It got us our first reviews in major underground mags like Legacy, Ablaze...etc and people started ordering stuff.

I assume that after the demo days it became obvious that the band was going places. At what point did it became clear that original vocalist Robert Colnik wasn't going to last with the band? Were there musical – or personal differences with him that led to the split?

He was never really a member of the band, he just learned some songs and helped out with some live shows and recordings. He was too involved with his black metal projects at the time.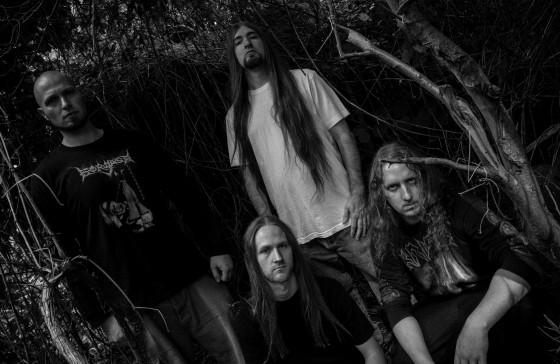 With the "Split 2000" you introduced your new singer Markus Keller with a self-produced EP. Now that Defeated Sanity was established as a local force, how much opportunities and previously unattainable benefits were you able to reap with this new promo EP, locally and internationally?

I think the promo 2000 was our first really good demo. As you can see a few of the songs made it on the first record. We finally have found the first serious line-up and from then on it started.



In 2004 "Prelude To the Tragedy" was released by UK label Grindethic Records. It was recorded at Soundforge Recordings in Berlin with producer Andreas Hilbert. It was the last record to feature vocalist Markus Keller, who was with the band since 2000. Looking back at that first record deal, in what ways did it help the band grow as an international entity? Did Grindethic push and promote the record enough, in your opinion?

Yes, we had our "breakthrough" with that album and Grindethic did a great job, promoting this band and bringing us to the next level.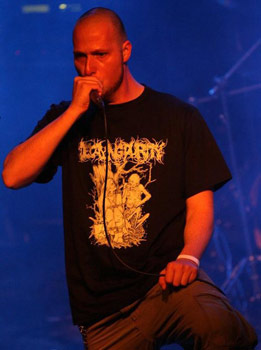 Once again you self-produced and independently released another promo EP in 2005. "Promo 2005" introduced Jens Staschel behind the microphone. Was it released locally or was it a quickly put together recording for interested label parties? Did Willowtip show interest already before this EP was put together?

The promo 2005 was more of a pre-view we wanted to give the people, showing that we have caught up with the more brutal US style and being able to use the tools of that time, gravity blast, guttural/inhaled vocals, etc..

2007 saw the release of "Psalms Of the Moribund" with new vocalist Jens Staschel and your second (and last) for Grindethic Records. This time around you went to Soundlodge Studios for the record, with Jörg Uken producing. Why did you not return to Soundforge for a second time? Were you not satisfied with the production of the preceding album?

We wanted to try something new. We were still a young band and haven't had seen too many different studios, so we wanted to experiment.

Later in 2007 there would be another round of recording for promotional work. "Promo 2007" had early pre-production work for the scheduled "Chapters Of Repugnance" album. Those tracks still featured singer Jens Staschel. At what point did it became clear that he wouldn't last with the band?

Yeah, again we were itchy to present the fans 3 new songs, and I think actually this promo has one of my fave, underground production of all time. I think Jens vocals kicked ass on that promo, I like his performance much more than on Psalms. Jens and DS just had differences and in 2008 we decided to part ways for personal reasons.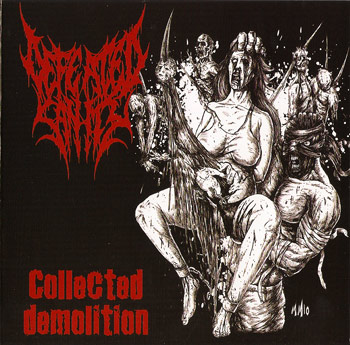 Three years later, in 2010, "Chapters Of Repugnance" was a special album of sorts. You had hooked up with former Disgorge vocalist AJ Magana. The album was once again recorded at Soundforge Recordings in Berlin with producer Andreas Hilbert. This was your label debut for US label Willowtip Records. In what ways was the recording contract with Willowtip better than your previous experience with Grindethic Records?

I can't say if it was much much better. I think he has more promotional opportunities. But I also think we grew ourselves as the band and received more fans. So, I can say Willowtip are probably a bigger label than Grindethic, but I dunno if they did much better work. Both labels are great!

In 2010 also "Collected Demolition" was released. It compiled a number of promo tracks from sessions in 2000, 2005 and 2007. It was released by Sick Chainsaws Productions based out of Thailand, in a limited run of 333 copies. Was this release done in cooperation with the band?

It was a special release to help support a show that we had in Thailand. Its a 100% clean thing and Sunnyaluxx did a great job with artwork, layout and the DVD. Worth buying.

This year saw the release of your latest slab of brutality, "Passages Into Deformity". Once again you opted to return to Soundlodge Studios for the record, with Jörg Uken producing. This is also the first record to feature new frontman Konstantin Lühring. Looking back at your past albums, in what ways do you consider this record superior?

I don't really consider it that much superior. But we KEPT the quality from 1st to 4th album, and that is something that is not easy to do! And I think there will come a 5th album that will kick just as much ass.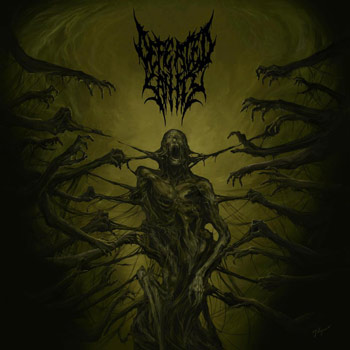 "Passages Into Deformity" includes notable guest vocals from Frank Rini (Internal Bleeding), AJ Magana (Disgorge, US), and Brian Forgue (Syphilic, Gutrot) with sound effects created by Jon Engman (ex-Brodequin). Was this planned from the beginning – or was this something the label came up with to more easily market the release?

It was something that just happened after talks with those individuals. Everything was our choice and every single choice was the right one. We can't thank them enough!

Defeated Sanity has played many club shows and festivals in Europe and the US. Are there any memories or stories that stand out in your recollection as especially memorable or funny? Can we expect to see you in Poland any time soon?

Unfortunately we have never played Poland. It is really a shame because I love that country. Been on vacation a few times.... Thailand: Insane heat! Chris passing out on the street after the show! Baltimore, 2011: Chris saw some dudes beat each other (to death, I think) with hammers. Right outside the club! Police line, cops, etc... American vacation!

Well, I'm running out of questions, so feel free to end this interview in any way you like. If there's anything of importance we might have forgotten to mention or anything you'd like to add, just go ahead. Thanks a lot for your time and all the best to all of you!

Stay brutal, buy the new album. FREE DVD comes with it for the price of a normal CD.



Info/booking: www.myspace.com/defeatedsanity

Related links:

Labels
Grindethic Records: www.grindethic.co.uk
Hammerheart Records: www.hammerheart.com
Willowtip Records: www.willowtip.com

Studios & producers
Soundforge Recordings: www.sf-berlin.de (Andreas Hilbert)
Soundlodge Studios: www.soundlodge.de (Jörg Uken)



Masterful Magazine - http://masterful-magazine.com