we managed to write something
"Genesis Of Evil"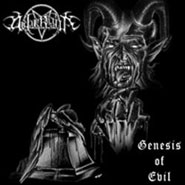 Black metal from Italy? It's the joke that never grows old. If Handful Of Hate wasn't enough to forever turn you away from Meditterranean black metal, this band certainly will. "Genesis Of Evil" is fucken generic, and about as necro, unholy and scary as a bag of meowing kittens. This sounds like "Diabolical Fullmoon Mysticim" Immortal with acidic vocals as on Mayhem's "De Mysteriis...
the newest interviews
new stuff from us
Wouter Roemers

I had some material done already before the demise of Lord Belial. Some of the material was actually intended for the next Lord Belial album, but since we disbanded I changed around all of the ideas into new songs.
Wouter Roemers

I don't really consider it that much superior. But we KEPT the quality from 1st to 4th album, and that is something that is not easy to do! And I think there will come a 5th album that will kick just as much ass.



Masterful Magazine - http://masterful-magazine.com