we managed to write something
"Vessel" 1cd (2013)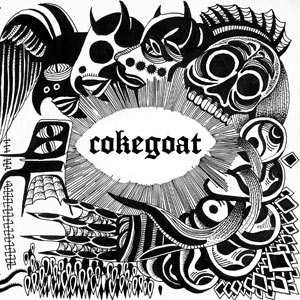 Chicago used to have a small but decent death metal scene back in the day, before the hipster and black metal crowds took over. Cokegoat are five bearded stoners and some girl you never heard of trying their fucken hand at stoner/doom metal, cos the world needed one more band like that. For fucken reals. Thankfully Cokegoat is lots better than all that stupid occult rock we're getting so fucken ...
the newest interviews
new stuff from us
Wouter Roemers

I had some material done already before the demise of Lord Belial. Some of the material was actually intended for the next Lord Belial album, but since we disbanded I changed around all of the ideas into new songs.
Wouter Roemers

I don't really consider it that much superior. But we KEPT the quality from 1st to 4th album, and that is something that is not easy to do! And I think there will come a 5th album that will kick just as much ass.



Masterful Magazine - http://masterful-magazine.com