we managed to write something
"Narcotic Wasteland" 1cd (2014)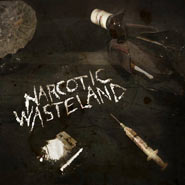 I suppose it was fucken inevitable that Dallas Toler-Wade would eventually grow tired of playing second fiddle to Colonel Sanders. That metal attracts drug addicts, felons and criminals is old news – so what better than to combine the two? So yeah, Narcotic Wasteland is a death metal band from South Carolina that sings about substance abuse. How very fucken original… Is any of this shit suppos...
the newest interviews
new stuff from us
Wouter Roemers

I had some material done already before the demise of Lord Belial. Some of the material was actually intended for the next Lord Belial album, but since we disbanded I changed around all of the ideas into new songs.
Wouter Roemers

I don't really consider it that much superior. But we KEPT the quality from 1st to 4th album, and that is something that is not easy to do! And I think there will come a 5th album that will kick just as much ass.



Masterful Magazine - http://masterful-magazine.com