we managed to write something
"The Living Cemetery" 2cd (2014)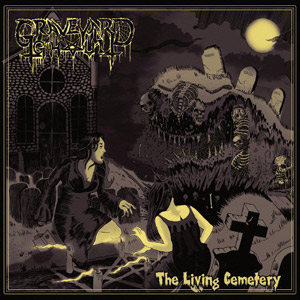 I love the old Stockholm scene with fucken bands like Nihilist, Dismember, Necrophobic and Unleashed. Germany, home of terrible power metal and the only place in Europe that hasn't yet banned the homosexual warriors from Manowar, apparently loves it too the last fucken ten years or so. Cos I dunno about you, but everytime some "old school" death metal band from Germany sends me an email abou...
the newest interviews
new stuff from us
Wouter Roemers

I had some material done already before the demise of Lord Belial. Some of the material was actually intended for the next Lord Belial album, but since we disbanded I changed around all of the ideas into new songs.
Wouter Roemers

I don't really consider it that much superior. But we KEPT the quality from 1st to 4th album, and that is something that is not easy to do! And I think there will come a 5th album that will kick just as much ass.



Masterful Magazine - http://masterful-magazine.com