we managed to write something
"Genesis Of Evil"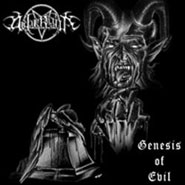 Black metal from Italy? It's the joke that never grows old. If Handful Of Hate wasn't enough to forever turn you away from Meditterranean black metal, this band certainly will. "Genesis Of Evil" is fucken generic, and about as necro, unholy and scary as a bag of meowing kittens. This sounds like "Diabolical Fullmoon Mysticim" Immortal with acidic vocals as on Mayhem's "De Mysteriis...
"Dominion In Pain"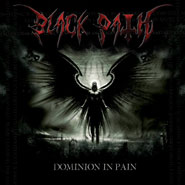 When you are involved with Cerebrum, probably the only Greek death metal worth remembering, why would anyone want to waste time fronting another band that sounds just like it? Kostas Mexis apparently, the guy currently fronting Cerebrum, also sings in this band – and that's where the good news end. The rest of the band is made up of fucken nobodies. Not that Black Path is terrible or anything,...
the newest interviews
new stuff from us
Wouter Roemers

I had some material done already before the demise of Lord Belial. Some of the material was actually intended for the next Lord Belial album, but since we disbanded I changed around all of the ideas into new songs.
news bloody news
2012-06-14




VIC Records has signed a license deal with The Chasm and Luxinframundis Productions for the European releases of the reissue of their "Procreation of the Inner Temple" debut album from 1994 on CD, wich will also include their complete 1993 demo, rare pics and extensive liner notes from Olivier Zoltar Badin, also a new exclusive repressing on digipak of their very well received and most recent album "Farseeing the Paranormal Abysm", which was originally released on a limited edition by Luxinframundis in 2009 and mainly available in North America and sold out for close to 2 years.
VIC Records will also release the second album of Mexico's most underrated occult killer act Shub Niggurath. Their second full lenght album "A Deadly Call from the Stars" comes also as an exclusive
limited edition digipack. Previously released on The Chasm front man Daniel Corchado own label Lux Inframundis Productions in 2011, it was limited to 500 copies, and sold out in 5 months.
The cooperation between both record labels will also lead to the release of the second solo album by The Casm's vocalist / guitar player / composer Daniel Corchado: Magnum Itiner Interius, this new album will be conformed of 12 compositions of epic 60+ minutes of atmospherical, experimental yet dark and melodic
instrumental metal.
www.facebook.com/pages/The-Chasm/56774370418
www.vicrecords.com

added by: Andrzej
source Vic Rec

there have been no comments yet! Be the first to do so.



Masterful Magazine - http://masterful-magazine.com