we managed to write something
"Label sampler vol. 1" compil. CD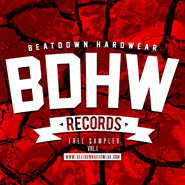 Oh, hey – label samplers are still a thing? Who knew… Anyway, there used to be a time when these things were useful. Probably around the same time when printed magazines still mattered, and metal fans were something fucken resembling semi-literate, or, like, whatever. These days samplers are done digitally cos metal fans are fucken lazy, and don't want to click more than two times to hear wh...
"Wingless" ep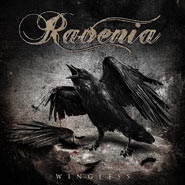 Nothing will stop Armi Päivinen, headmistress of In Silentio Noctis and the sexiest Finn of them all, from complete and utter fucken world domination. Ravenia is her latest symfo metal project, and you'd be hardpressed to tell it apart from her main band. Not that I'm complaining. Anything with Armi is usually fucken great. Clothing optional. Nothing is better than Armi singing her cute littl...
the newest interviews
new stuff from us
Wouter Roemers

I had some material done already before the demise of Lord Belial. Some of the material was actually intended for the next Lord Belial album, but since we disbanded I changed around all of the ideas into new songs.
news bloody news
2011-10-06




Brazilian death metallers GRAVE DESECRATOR have officially joined the Pulverised Records extreme metal family.

Formed in 1998 and backed by two full-length albums and a string of EPs, GRAVE DESECRATOR remains one of the few remaining Brazilian acts true to its untamed and barbaric form of death metal darkness.

Commented bassist Necrogoat on the union: "We're really ravished to be signed with Pulverised Records, a label that really fits to our music in terms of ideological aspects and works professionally. We are sure this partnership will result in a tormenting sonic deliverance that will lead you all to a thunderous and malignant holocaust! The new album shall come in 2012, and we promise it will not disappoint! It will contain lots of good surprises on it, but with the same infamous essence we have become known for! We are really eager for this release! We are the BRAZILIAN BLACKEST METAL MASSACRE!"

Added Pulverised Records' A&R Manager Calvin Chiang also added: "Anyone with a knowledge of traditional Brazilian death metal will know most distinguishing quality: its rabid, unstoppable force of christ-bashing sonic blasphemy. GRAVE DESECRATOR is of course no exception and we believe the follow-up to (2012) Insult will definitely exceed our expectations. GRAVE DESECRATOR shall carry the burning flag of old school Brazilian death metal up high and be prepared for one of the most lethal death metal albums in 2012!"

The band is currently readying for a wide scale massacre of Europe in the Spring of 2012. Check out the video clip for the "Desecrating Europe Tour 2012" here: www

GRAVE DESECRATOR is:
Butcherazor - Vocals / Guitars
Black Sin And Damnation - Guitars
Necrogoat - Bass
Slaughterer - Drums

www.gravedesecrator.com

added by: Olo
source Earsplit PR

there have been no comments yet! Be the first to do so.



Masterful Magazine - http://masterful-magazine.com