we managed to write something
"Label sampler vol. 1" compil. CD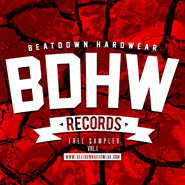 Oh, hey – label samplers are still a thing? Who knew… Anyway, there used to be a time when these things were useful. Probably around the same time when printed magazines still mattered, and metal fans were something fucken resembling semi-literate, or, like, whatever. These days samplers are done digitally cos metal fans are fucken lazy, and don't want to click more than two times to hear wh...
"Wingless" ep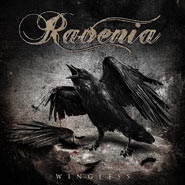 Nothing will stop Armi Päivinen, headmistress of In Silentio Noctis and the sexiest Finn of them all, from complete and utter fucken world domination. Ravenia is her latest symfo metal project, and you'd be hardpressed to tell it apart from her main band. Not that I'm complaining. Anything with Armi is usually fucken great. Clothing optional. Nothing is better than Armi singing her cute littl...
the newest interviews
new stuff from us
Wouter Roemers

I had some material done already before the demise of Lord Belial. Some of the material was actually intended for the next Lord Belial album, but since we disbanded I changed around all of the ideas into new songs.
news bloody news
2011-07-29




Brutal Assault announces line-up changes published:
We would like to inform you about several changes in the program. British band Architects have been replaced by Canadian hardcore band COMEBACK KID, Cro-Mags by American thrashcore band SWORN ENEMY and Polish FRONTSIDE moved up from Wednesday's Warm Up party to replace Waking The Cadaver. To the list of bands were newly added black metal guys from I DIVINE from Hungary.

Beware of BA false-tickets!
We would like strongly recommend you to buy BA tickets from BA authorized vendors only (see their Tickets section for more information: www ) since several false-tickets have been detained in the last days.

www.brutalassault.cz

added by: Olo
source Schizmo / Shindy Prod.

there have been no comments yet! Be the first to do so.



Masterful Magazine - http://masterful-magazine.com