Least Worst Option
is the new and independently operated media review project of long-time Masterful Magazine scribe Wouter Roemers. He will remain with us, while doing his own project. The goal is to cover metal records, both old and new, in greater length and detail on comparison to the more compact reviews people have come to expect here. Least Worst Option will cover mostly metal records, but will occasionally venture into pop territory to keep things interesting, coverage of old and new video games is something to be found there as well. Check out all of this and more at
www.leastworstoption.com
.
Least Worst Option are on FaceBook too! So "like" them, share them and remember to visit them regularly.
we managed to write something
"Genesis Of Evil"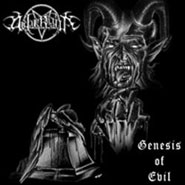 Black metal from Italy? It's the joke that never grows old. If Handful Of Hate wasn't enough to forever turn you away from Meditterranean black metal, this band certainly will. "Genesis Of Evil" is fucken generic, and about as necro, unholy and scary as a bag of meowing kittens. This sounds like "Diabolical Fullmoon Mysticim" Immortal with acidic vocals as on Mayhem's "De Mysteriis...
"Dominion In Pain"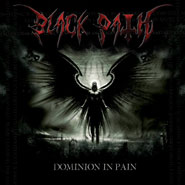 When you are involved with Cerebrum, probably the only Greek death metal worth remembering, why would anyone want to waste time fronting another band that sounds just like it? Kostas Mexis apparently, the guy currently fronting Cerebrum, also sings in this band – and that's where the good news end. The rest of the band is made up of fucken nobodies. Not that Black Path is terrible or anything,...
the newest interviews
new stuff from us
Wouter Roemers

I had some material done already before the demise of Lord Belial. Some of the material was actually intended for the next Lord Belial album, but since we disbanded I changed around all of the ideas into new songs.
news bloody news
2011-07-29




Brutal Assault announces line-up changes published:
We would like to inform you about several changes in the program. British band Architects have been replaced by Canadian hardcore band COMEBACK KID, Cro-Mags by American thrashcore band SWORN ENEMY and Polish FRONTSIDE moved up from Wednesday's Warm Up party to replace Waking The Cadaver. To the list of bands were newly added black metal guys from I DIVINE from Hungary.

Beware of BA false-tickets!
We would like strongly recommend you to buy BA tickets from BA authorized vendors only (see their Tickets section for more information: www ) since several false-tickets have been detained in the last days.

www.brutalassault.cz

added by: Olo
source Schizmo / Shindy Prod.

there have been no comments yet! Be the first to do so.



Masterful Magazine - http://masterful-magazine.com