we managed to write something
"Narcotic Wasteland" 1cd (2014)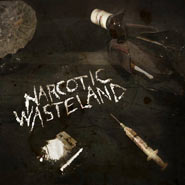 I suppose it was fucken inevitable that Dallas Toler-Wade would eventually grow tired of playing second fiddle to Colonel Sanders. That metal attracts drug addicts, felons and criminals is old news – so what better than to combine the two? So yeah, Narcotic Wasteland is a death metal band from South Carolina that sings about substance abuse. How very fucken original… Is any of this shit suppos...
"Victim Of Yourself" 1cd (2014)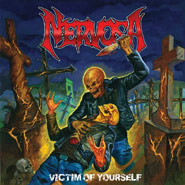 No. Contrary to fucken popular belief I don't hate thrash metal. The fact is just that a load of terrible fucken crap is released under the banner of retro-thrash metal. If you're happy with some band just sounding like your favorite band, knock yourself out – but I fucken demand quality in my music. So after years and years of submediocre crap on piece of shit labels big and small, leave it...
the newest interviews
new stuff from us
Wouter Roemers

I had some material done already before the demise of Lord Belial. Some of the material was actually intended for the next Lord Belial album, but since we disbanded I changed around all of the ideas into new songs.
news bloody news
2011-07-29




Brutal Assault announces line-up changes published:
We would like to inform you about several changes in the program. British band Architects have been replaced by Canadian hardcore band COMEBACK KID, Cro-Mags by American thrashcore band SWORN ENEMY and Polish FRONTSIDE moved up from Wednesday's Warm Up party to replace Waking The Cadaver. To the list of bands were newly added black metal guys from I DIVINE from Hungary.

Beware of BA false-tickets!
We would like strongly recommend you to buy BA tickets from BA authorized vendors only (see their Tickets section for more information: www ) since several false-tickets have been detained in the last days.

www.brutalassault.cz

added by: Olo
source Schizmo / Shindy Prod.

there have been no comments yet! Be the first to do so.



Masterful Magazine - http://masterful-magazine.com