Least Worst Option
is the new and independently operated media review project of long-time Masterful Magazine scribe Wouter Roemers. He will remain with us, while doing his own project. The goal is to cover metal records, both old and new, in greater length and detail on comparison to the more compact reviews people have come to expect here. Least Worst Option will cover mostly metal records, but will occasionally venture into pop territory to keep things interesting, coverage of old and new video games is something to be found there as well. Check out all of this and more at
www.leastworstoption.com
.
Least Worst Option are on FaceBook too! So "like" them, share them and remember to visit them regularly.
we managed to write something
"War Eternal"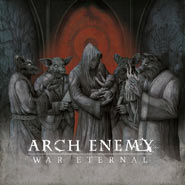 Does anybody still care about this joke of a band? For reals? Never mind that Michael Amott hasn't written a good album in the last, I dunno, 15 years. Oh wait. This fucken band was never about the music anyway. No. It's all about empowerment… and gimmicks. Never mind that not even a good vocalist can fucken safe this trainwreck of a band. And then Mike hires this Hot Topic wench? Of all the...
"Destined to Violate"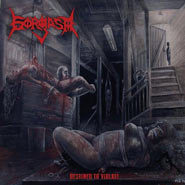 Remember Gorgasm? Yeah, that relic from the 90s Chicago death metal scene that nobody really cared about. Kinda like Fleshgrind, Lust Of Decay and Lividity. They always were around, but apparently nobody bought their records. So yeah, you know the story. Gorgasm formed in 1994, released a bunch of stuff that nobody really paid attention to, and packed their shit up in 2004. At some point these old...
the newest interviews
new stuff from us
Wouter Roemers

I had some material done already before the demise of Lord Belial. Some of the material was actually intended for the next Lord Belial album, but since we disbanded I changed around all of the ideas into new songs.
news bloody news
2011-03-14




An industry is a fifth element. Just like the others, it demands victims. The new HOARFROST's album tells about them – and their ghosts, maundering through the ruins of destroyed factories. Mechanical structures, smashed by an industrial clatter, are interlaced by ambient passages. Somewhere in the background the voice forces – it is the last proof of human existence.
The material was recorded during the concert in Oaks Studio, in Enniskillen. The unconventional release. 3'' CDr, packed in a 3-panel booklet. Whole foiled. The edition limited to 200 hand numbered copies.
The exclusive version packed in a special fabric case with an inscription, contains additional DVD with a recording of the concert from 2010.

www.edprod.com
www.hoarfrost.darknation.eu
www.myspace.com/hoarfrostdarknation

added by: Olo
source Hoarfrost

there have been no comments yet! Be the first to do so.



Masterful Magazine - http://masterful-magazine.com