we managed to write something
"Vessel" 1cd (2013)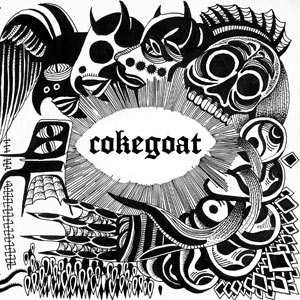 Chicago used to have a small but decent death metal scene back in the day, before the hipster and black metal crowds took over. Cokegoat are five bearded stoners and some girl you never heard of trying their fucken hand at stoner/doom metal, cos the world needed one more band like that. For fucken reals. Thankfully Cokegoat is lots better than all that stupid occult rock we're getting so fucken ...
"Manthe" 3cd (2014)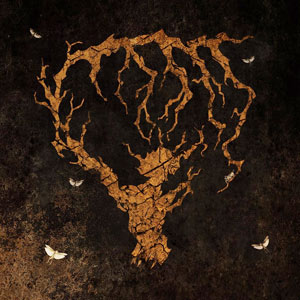 My Dying Bride was actually relevant and good once. Long ago. You know, in the early 90s. "As the Flower Withers" and "Turn Loose the Swans" and shit. I know that's hard to believe these days. Probably right now Hammy is putting together yet another compilation of My Dying Bride stuff that nobody in right mind wanted. Holy crap, these Italians must have thought the same. Apparently these...
the newest interviews
new stuff from us
Wouter Roemers

I had some material done already before the demise of Lord Belial. Some of the material was actually intended for the next Lord Belial album, but since we disbanded I changed around all of the ideas into new songs.
news bloody news
2011-01-03




Odium Records proudly announces that following albums out now:

- ART CD 007 Arvas (Nor) - "Blessed from Below...Ad Sathanas Noctum" cd - NEW! Finally after 17 years of activity, long awaited debut album is unleashed! Legendary band from cold Norway in which over the years played members of cult hordes like: Gorgoroth, Immortal, Aeternus, Ancient or Koldbrann. True Satanik Black Metal in its purest Norsk form!

- ART CD 006 Crepusculum (Pol) - "Visions of the Apocalypse" cd - NEW!Debut album of the sensational Black Metal one man project hails from Poland. IX hymns devoted to Satanik Magic, Blasphemy, Decay and Mankind's Destruction.

Cds and t-shirts/longsleeves you can buy at www.odiumrex.com
Price:
Cd-8€/10$. T-shirt- 10€/12$. ( 2 sides, Fruit of the Loom, 220g, Super Premium, size: S,M,L,XL,XXL)
Longsleeve Arvas – (2 sides, Front-white logo, Back-Arvas + TSBM, with the prints on the sleeves, Fruit of the Loom, 220g, size:(M,L,XL,XXL)

Ask about postage!

Site of Odium Records has got a new lay out. Web shop soon.

info@odiumrex.com
www.odiumrex.com
www.myspace.com/odiumrex
www.myspace.com/crepusculum666
www.myspace.com/arvas

added by: Olo
source Shadow / Odium Records

there have been no comments yet! Be the first to do so.



Masterful Magazine - http://masterful-magazine.com